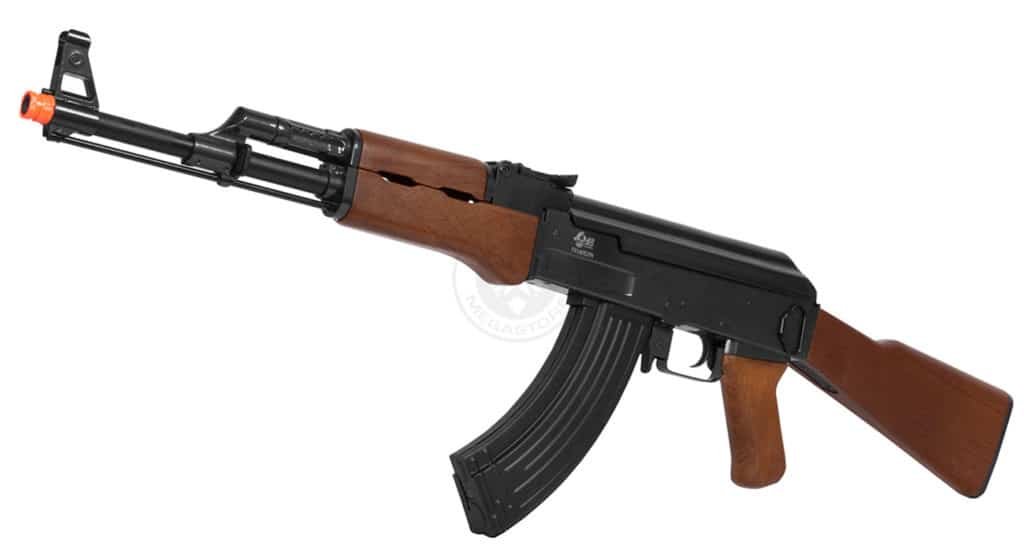 When hitting the markets in search of a suitable airsoft rifle will find a extensive variety of options to choose from and each with its special advantages.
The airsoft industries have exploded over the past couple decades due to a greatly increased market interest and the development of high-quality building materials and advanced design systems.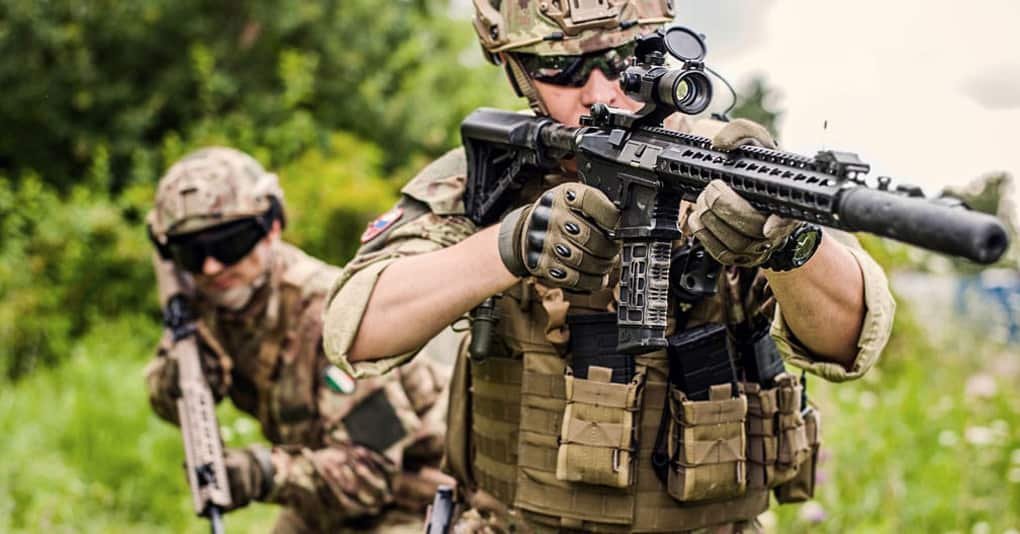 There is a product suitable for every need or want.
Those looking for an ultra-realistic approach to practicing, friendly engagements and even competitions will not be disappointed by the fine line of blowback airsoft firepower.
This especially good-looking style of rifle has been designed to provide an authentic look and feel as well as impressive performance.
If youre looking for nothing but the best, then the following article is for you.
Here we will discuss what makes a fine electric airsoft blowback rifle and why you would want such this particular weapon in your next game.
The most important difference is the mechanics of the blowback that are a bit more complex than a regular rifle.
What Is the Difference Between a Blowback and a Non-Blowback Airsoft Rifle?
With a blowback the entire structure of the gun as well as its firing action are designed to provide a more realistic experience.
For example, rifles often include a mock bolt or charging handles that is cycled with each shot fired.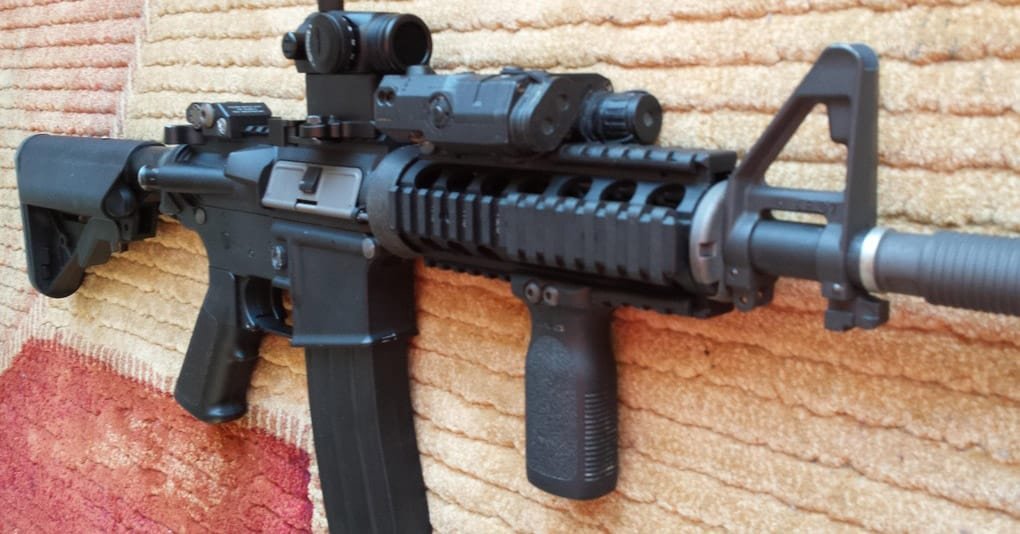 This provides that satisfying firing-action from the rifle that creates a more authentic shooting experience.
Blowbacks are often designed to replicate the look, feel, heft and overall performance of an actual firearm.

For those looking to improve the realism of their airsoft hobbies, the electric blowback is for you.
The Top Three Electric Airsoft Blowback Rifles
With the greater complexity in design and assembly in a blowback weapon, it is important to choose quality above all else.
Inferior designs and materials will result in a greater chance of these intricate mechanical devices being damaged beyond use, which would be a shame if you've just started in the sport.
In the following article we will take a few of the finer options on the market.
These have been chosen not just for their impressive performance and top-quality materials, but also for their reputable manufacturers and their cost-effective prices.
So, without further ado, here are the top three electric airsoft blowback rifles.

Kalashnikov AK47 Entry-Level AEG Airsoft Rifle
The AK-47 is a name that needs no introduction and has made an appearance in some of the world's hottest action movies and zones of international conflict.
The AK-47 has a recognizable profile and the intimidating roar of a buzz saw and this Kalashnikov AK47 is about as close to the real thing as many people would even want to be.
The realistic electric blowback system imitates the action of a real AK-47 by flipping the charging handle back each time a shot is fired.
This provides a clear satisfying "clink" as each shot is fired and a mild recoil that furthers the genuine experience.
The Kalashnikov AK47 includes an all-metal receiver which features and attractive handguard, grip and stock made of beautiful wood –– again just like the real deal.
These top-quality materials ensure top-performance that endures. Of course, they also weigh in at a total of 8lbs. (3.6kg) which is something to consider.
Finally, whether you choose to practice only, or take this baby out into the fields for friendly competition you can expect a solid performance.
Just make sure that your opposing teammates have quality helmets on, as this thing fires fast.
It carries a 600-round magazine and semi or full-automatic firing action.

With a powerful 350-400 FPS muzzle velocity, the Kalashnikov is capable of laying down dominating suppressive fire as well as making precise shots.
G&G GR16 CQW Rush Electric Blowback Airsoft AEG Rifle
If you are looking for something that is nimble and aggressive as you would need in CQB combat, the G&G GR16 is a good choice for you.
This option provides a realistic bolt action from its patented pneumatic blowback system available only from the G&G manufacturers.
In addition to adding to the realistic shooting experience, this pneumatic blowback system also ensures that none of the essential components are upset or damaged by the constant hammering.
Adding a high quality hop-up to this design would provide for some of the most accurate shooting ever experienced
The G&G GR16 comes with a 450-round magazine and weighs a full 4.8 lbs. (2 kg.), so it will hardly offer any strain or exhaustion over hours of fun.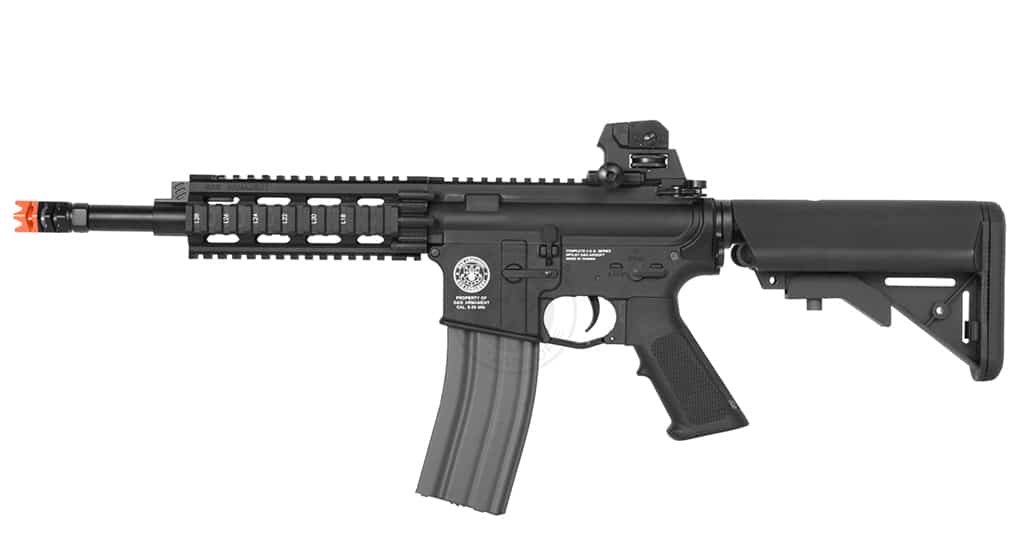 But, what you will really like about the G&G GR16 is the fore-thought and intelligence that went into the design, the 6-point retractable crane stock and compact barrel allows for better performance in close quarters combat.
It also features an integrated rail system for laser sights, forward grips or any other attachment you find suitable.

With full and semi-automatic firing modes and 300-350 FPS muzzle velocity, this lightning fast airsoft is ready to shred with the big dogs.
Blowback can tend to the hefty side in their quest for better realism and this can make them tiresome out in the field.
But, the GR4 from G&G is an exception to this rule. This is not to say that realism was sacrificed in any way, the electric blowback action is provided by the second generation of G&G's pneumatic system providing a smooth satisfying recoil.
This component of the airsoft rifle is made entirely of metal, increasing its longevity.

The folding stock and iron sites are also made of metal.
The G&G GR4 has an upper and lower receiver made of tough Nylon Fiber reinforced polymer which won't flake out over time and is much lighter than most materials –– 6lbs or 2.7kg.
The integrated rail system offers a full 18 inches of rail space and is also constructed of sturdy nylon fiber.
With a muzzle velocity of 350 FPS, the G&G GR4 is ready for intense competition or precision training.
Finally, this option is available in a soft tan color with attractive black detailing and an aggressive flash hider.
For those tired of the usual AEGs on the market, this high-performance blowback rifle is great addition to any collection and a great entry level AEG to start out on.